We have many years of hands on experience.
Get the peace of mind knowing you are getting the best possible job. Specializing in residential home improvements we only install top quality home improvement products that have been proven, tested and suited for your needs.
Our roofing services include:
• Residential and Commercial Roofing
• Architectural Shingles
• Cedar Shake Roofing
• Copper Roofing
• Metal Roofing
• Enviroshake Roofing
• Skylights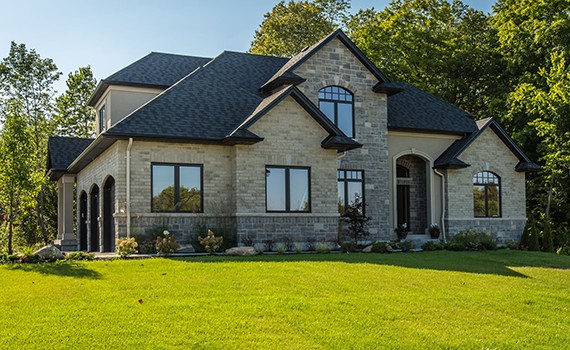 The Rainer's Roofing team has access to a variety of roofing products from leading manufacturers.
With the wide range of materials and colours we have available, we can help you create the look you want.
Rainer's Roofing Inc. is an independent supplier and is not an affiliate of Owens Corning Roofing and Asphalt, LLC or its affiliated companies. © 2020 Owens Corning. All Rights Reserved.
We have full liability and WSIB insurance coverage. WSIB provides workplace compensation for workplaces in Ontario to protect and support covered workers if they are injured on the job. A clearance certificate is mandatory for contractors in Ontario. It proves that a business is registered with WSIB and their account is in good standing.
Get your project started today!
We are your trusted, local siding and roofing project solution.