SIDING AND ROOFING SERVICES IN BARRIE, ONTARIO
At Rainer's Siding and Roofing, our mission is to provide the highest level of professionalism and customer service possible to our Barrie and area customers.
We offer personal consultations to assist in your custom design, using high-quality materials to upgrade your Barrie home's exterior and increase curb appeal.
Professional siding and roofing installers in Barrie and area
The exterior of your home is the first thing that people see, and the building materials you choose are an important part of a good first impression. Re-siding your home is a significant investment, and one that will last for many years. Take care to make the right decision about which siding professional to use for your home renovation.
The Rainer's Siding and Roofing team has selected a variety of siding products from leading manufacturers to ensure your siding installation in Barrie and surrounding areas is of the highest quality.
With the wide range of materials, profiles, finishes and colours we have available, we can help you match any home style and create the look you want.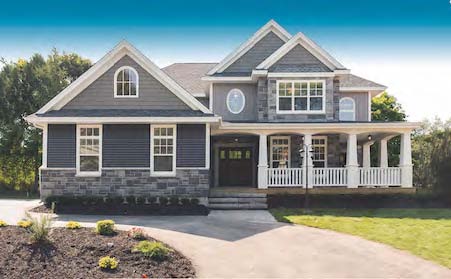 Barrie roofing professionals with many years of hands on experience.
Get the peace of mind knowing you are getting the best possible job. Specializing in residential home improvements in Barrie and surrounding areas, we only install top quality home improvement products that have been proven, tested and suited to our climate..
Our Barrie roofing services include:
 Roofing installations to house, garage & shed
 Roofing materials include fibreglass shingles, steel or composite
 Protection of customer's and neighbor's property
 Removal and disposal of existing shingles and metal flashing
 Inspection and replacement of roofing sheets
 Installation of ice and water shield membrane 
Installation of synthetic underlayment
Installation of valley flashings and drip edge
Replacement of old vents with new ones
Roof sealing of new roof flashing and proper sealants
Leak repairs
Skylights  & Turbines
Get your project started today!
We are your trusted, local siding and roofing project solution.