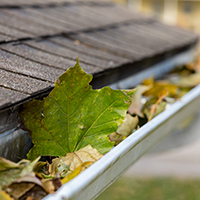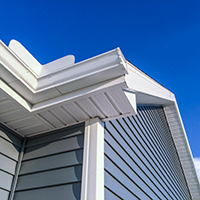 We take great pride and care in all of our installations.
At Rainer's our goal is to customize our services to meet the customers' unique needs. Our team of professionals specialize in eavestrough inspection, repair, and installation. During your house/building inspection, a Rainer's employee will fully analyze your home and eavestrough system to determine what service(s) will best suit your needs
Our extensive knowledge of the industry and leading edge technology will make your installation superior in quality and appearance.
Machined on site, thus avoiding the risk of breaking and scratching during shipping and ensure a leak free system. The materials we use are of the highest quality in Aluminum and Copper. We offer in a wide range of colors in Aluminum as well as 5" and 6" K-style and half round style to suit many applications.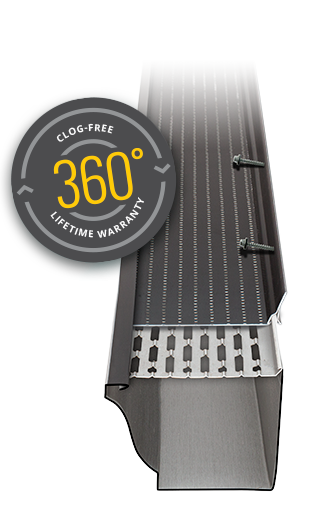 DoublePro® is the most advanced gutter filtration and support technology available. A unique design, it features two ingeniously perforated layers of industrial-grade aluminum that keep debris out of the gutter and rainwater flowing away from your home. We highly recommend that all our customers consider the advantages of this revolutionary Alu-Rex product before making a final decision on their gutter system.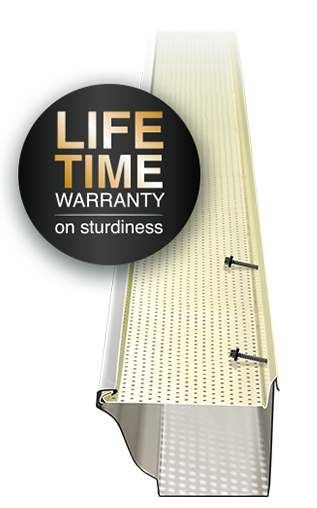 Our most popular gutter model by far is the T-Rex®, which can be installed on residential properties and commercial buildings. Perforated aluminum runs the length of the eavestrough, providing continuous protection and keeping it straight and free of debris. 
Protecting existing gutters with Gutter Clean System®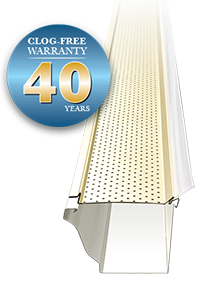 Looking for a solution for clogged gutters? Gutter Clean System® gutter guards are designed to be easier to maintain by letting the wind do most of the heavy lifting. Because their surface is made of perforated aluminum, debris sits on top, dries out, and is carried off by the breeze. Alu-Rex guarantees your gutters will stay clog-free for 40 years. 
FAQ, Let's talk about eavestroughs!
We proudly stand behind out 5 year workmanship warranty. Product warranties are backed by the manufacturer.
Get your project started today!
We are your trusted, local siding and roofing project solution.